Dallas Mavericks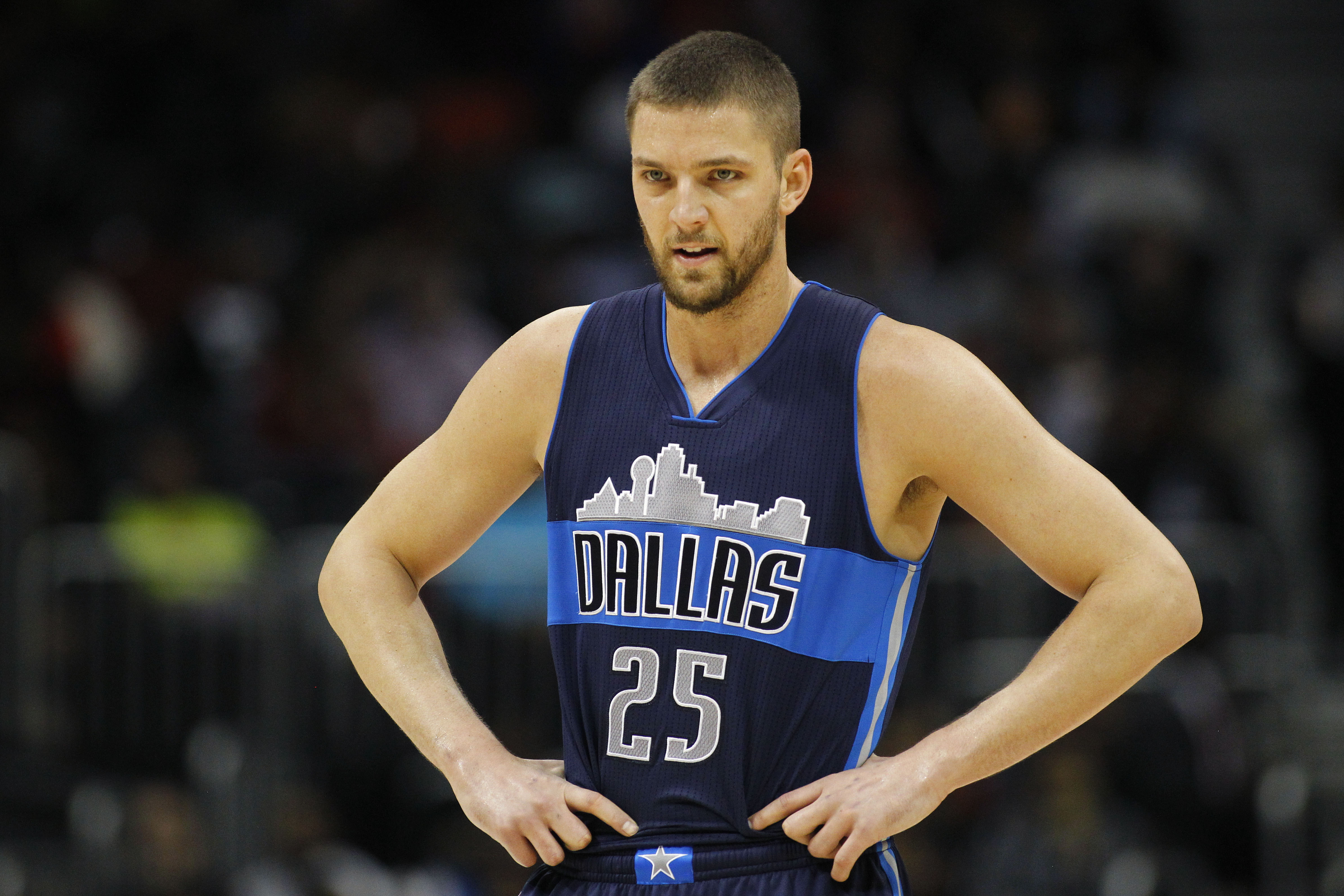 Chandler Parsons is not a fan favorite right now, but what injured player is.
Regardless of what Mark Cuban and Chandler Parsons may say about his status with the team long-term, in a social media poll 73% of fans do not want him to stay with the team.
by Rodney Fisher
Human beings tend to live in the moment. MFFLs seem to be no different. In a poll conducting on social media this week 73% of 1,218 Mavs fans surveyed say they do not want to see Chandler Parsons remain with the team after this season for various reasons.
This comes off the heels of Mark Cuban's impromptu pregame press conference saying he wants Parsons to be here a long time if healthy.
"Everything presumes that he's healthy, and that's going to depend on his recovery and what the doctors say. I want him to be a long, long, long, long part of the franchise."
Parsons also joined the broadcast team during their home victory over the New York Knicks to proclaim the same, somewhat.
"I love Dallas...we will see this summer."
Chandler coming to Dallas over the summer of 2014 signified the turning point for the Mavericks franchise with signing free agents. Since winning the championship in 2011, the team had not been able to woe any notable free agents to join Dirk and the roster. Getting Chandler was supposed to open the gates for other young talent to come to Dallas.
Many Mavs fans that took our poll commented on the unwillingness of free agent DeAndre Jordan to join Parsons last summer as a bad omen for keeping him with the team.
"He can't bring anyone to play with him here. Look what happened to DeAndre Jordan changing his mind at the last minute."
Seems to be a stretch to blame Parsons for everything that happened with that deal, but fans have their own recollection of events.
The biggest reason fans give for not wanting Parsons is the money. If he opts-in to his last year of his current deal, the Mavs will have to pay him $19 million for next season. If he opts-out, he wants a max deal at 4 years $96 million which is doable because of the salary cap increase to $92 million net year $102 million the following year. All the while Dirk Nowitzki, still the team's best player, is making a paltry $8 million per season.
"He has to go. He is not worth the money! No player should make $19 million and never been an All-Star"
"Parsons can go. With where this team is (nowhere near contention), he's not worth that kind of over payment. Regardless of the impending salary cap increase, the state of the team and franchise don't warrant having him for that price."
The money is the hardest part to overcome when you talk about Chandler Parsons relative to Dirk Nowitzki. Fans could care less about the impending increase of money that all free agents will be making. They only see Dirk making peanuts and Parsons making steak.
His injury history was cited in the poll also. Parsons has had to end his season early this year due to a knee injury as well as last season after one playoff game. Dallas fans are accustomed to playoff basketball and he has not been apart of it since joining the team.
Wes Matthews has come back from a devastating Achilles injury to led the Mavs in total minutes this season. Fans see that and wonder why Parsons can not stay healthy.
"That doesn't mean he's worth it though this is two years in a row he's been hurt for the playoffs he's not worth it he didn't do anything in Houston"
Even though 73% or fans do not want him, nobody had a good plan if he was not with the team next year.
"For anyone that doesn't want him, the question is who can the Mavs actually get to replace him? No one ever wants to come to Dallas, sadly."
The Mavs have disguised signing hapless veterans to join Dirk for one last push as rebuilding. Other teams with hall-of-famers approaching the end of their careers like Kobe Bryant, Carmelo Anthony, and Dwyane Wade are all playing with young talent found in the draft. Their commitment to Dirk to build a championship caliber team gave them the leverage to have money to spend, but the current strategy is not working. With no draft pick in the first round due to the Rondo trade, this does not seem to be the offseason to change course.
If I am 27 year old Chandler Parsons then I definitely opt-out of the deal and get the Mavs to resign me for the max contract. He has already been promised a max deal from his hometown Orlando Magic. You take the guranteed money when you can.
As I mentioned, humans are creatures of the moment. It may hurt to see your team struggling to make the playoffs while Parsons sits on the bench with a designer leg brace on, but you have to continue to look big picture. One more year to evaluate the player and the league is the best option.